This is a guest post by Caren Baruch-Feldman
Caren Baruch-Feldman PhD, is a clinical psychologist and a certified school psychologist. She is excited to share that her first book titled, The Grit Guide for Teens will be released this July. Visit her online at www.drbaruchfeldman.com.
---
 It's 5:00 AM. I wake up without my alarm, stumble out of bed, and try to leave my bedroom quietly so I won't wake my husband. Half asleep and in need of my first cup of coffee, I open my computer and wait for the words to flow. On most days, it is hard work. Nevertheless, I am up against a deadline for my first book—The Grit Guide for Teens: A Workbook to Help You Build Perseverance, Self-Control, and a Growth Mindset—and it's not going to write itself.
In this article, I will reflect on how much grit I needed to write a book, and how being gritty in one area has inspired me to be gritty in others.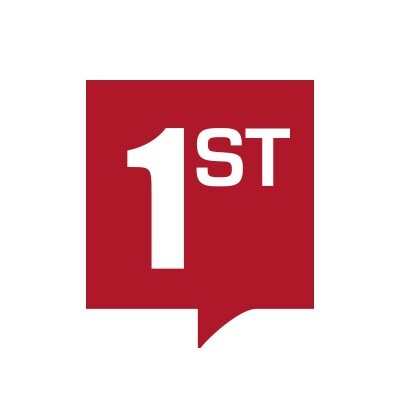 I noticed that when I focused on the positive and found a higher purpose for my work, I was able to push through difficult times. On those dark and early mornings when all I wanted to do was sleep in, I reminded myself why I started the project in the first place, namely to share with others the power of grit. When I was able to connect to this passion and higher purpose, I was able to persevere.
I reminded myself that despite having a positive attitude, there will always be obstacles along the way. When working on my book, I often felt that just as I had mastered something, a completely new set of challenges would emerge. In those moments, it was easy to lose sight of my progress and get caught up emotionally in the next obstacle. What I found helpful was to remind myself that obstacles are inherent in the process and to see a "fail" as a "first attempt in learning." For example, I received some very nice "no's" from people who were too busy to review my book. But instead of focusing on what I perceived to be a rejection, I tried to look at things in a positive light. Even though they said no, asking them allowed me to get my work in front of people I admire.
It is not enough to talk the talk; you need to walk the walk. As I tell the teens I work with, it is not enough to think about changing, they need to change their behavior in order to see results. It's easy to believe that we need to wait for the motivation before taking on something hard. What I learned from writing my book is that it actually works in the reverse. For example, sometimes I would be tempted to wait for inspiration before sitting down to write. However, I found that sitting down to write (the behavior), even if I thought I had nothing to say, was the only way to make the writing possible. This commitment and repetition, which ultimately turns into a habit, makes change possible.
There is an "I" and a "T" in the word grit. Although gritty individuals work on themselves (the "I"), no one achieves real success without their team (the "T"). While working on my book, I reached out to friends, family, and colleagues who listened, empathized and gave me essential feedback (and did all those things repeatedly). Without their support, I would not have been able to finish my book.
It is early once again. I stumble out of bed, trying not to wake my husband. The writing for the book is done, but this morning I'm up early to participate in the Leatherman's Loop, a 10K race through branches, mud flats and river crossings. The grit I have grown from writing the book has inspired me to take on other hard things, and as I traverse the difficult course, I find myself drawing upon my gritty thinking and behavior—as well as the support of friends (thanks Helene for holding my hand through the mud flats!). During the race, I notice lots of people wearing orange shirts with the name "Doug" on them. I ask one of them about it, and he tells me they are wearing them in honor of their close friend Doug, who passed away ten years ago. Since then, Doug's family, friends, and colleagues run the race in his honor. Doug's runners are true exemplars of grit: Finding a higher purpose and doing it with the support of others is what true grit is all about.
Whatever you hope to accomplish, I hope I have inspired you to take on new challenges because there is nothing more rewarding than meeting a challenge and feeling that success. When we have a positive mindset, committed behavior, social support, and a higher purpose we can achieve true greatness. Wishing you much success in all the hard things you do!
Please see my website (drbaruchfeldman.com/book) for information about my upcoming book, titled, "The Grit Guide for Teens". Additional blogs, articles, and presentations are available on the website. You can follow me at twitter at carenfeldman@carenfeldman.